Step 1 - Detail Your Stay
1. Log in to your account via www.nomadstays.com/Your-Stays.
2. Go to your dashboard by clicking on the button with your name on the top right of the site.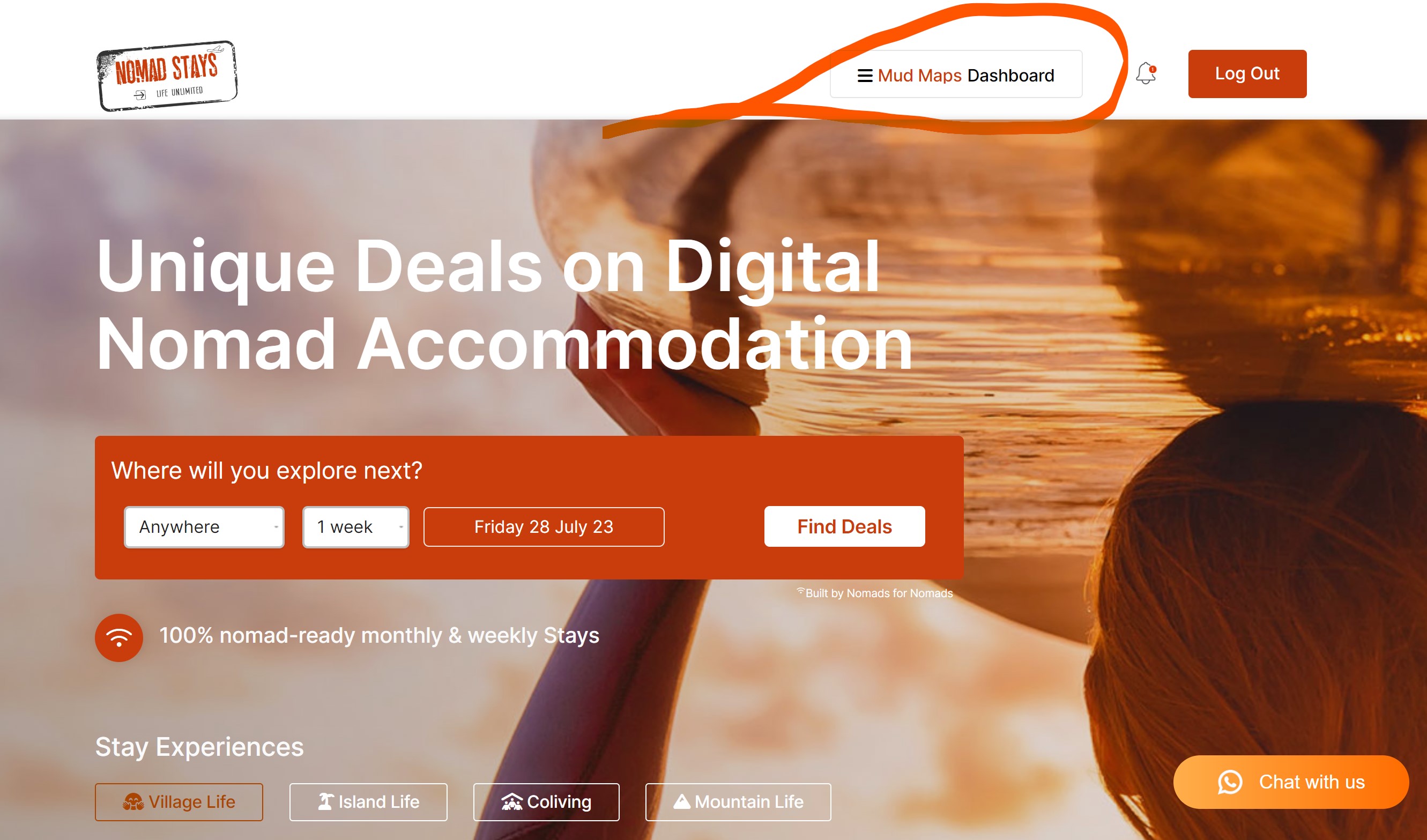 3. Scroll down until you find the button 'Edit' and follow it.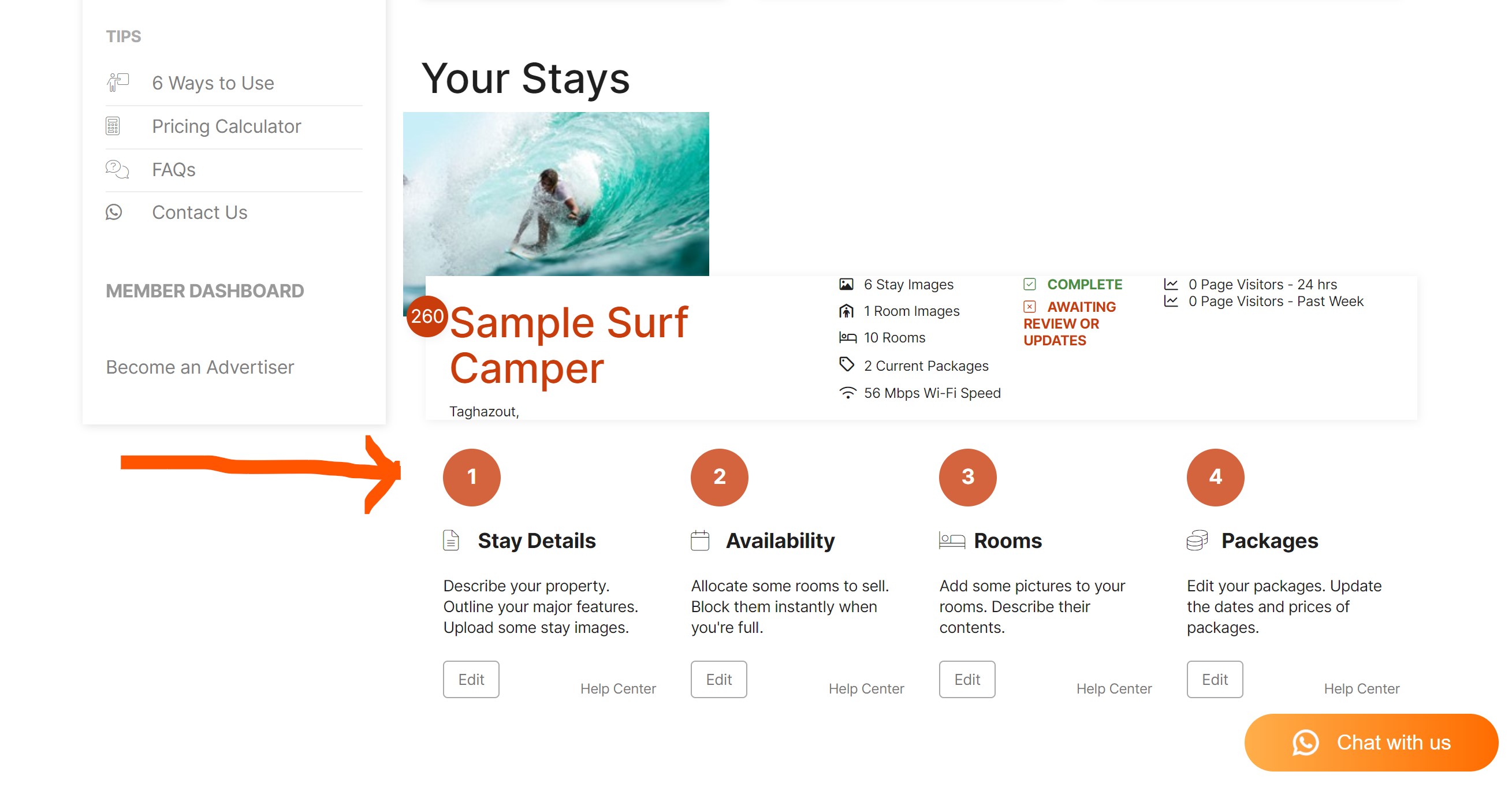 4. On this site you can just go from the top to the bottom and fill out as much information as you please. Be as detailed as you can, so that our members get all the information they need by one look at your main page. Attractiveness is key!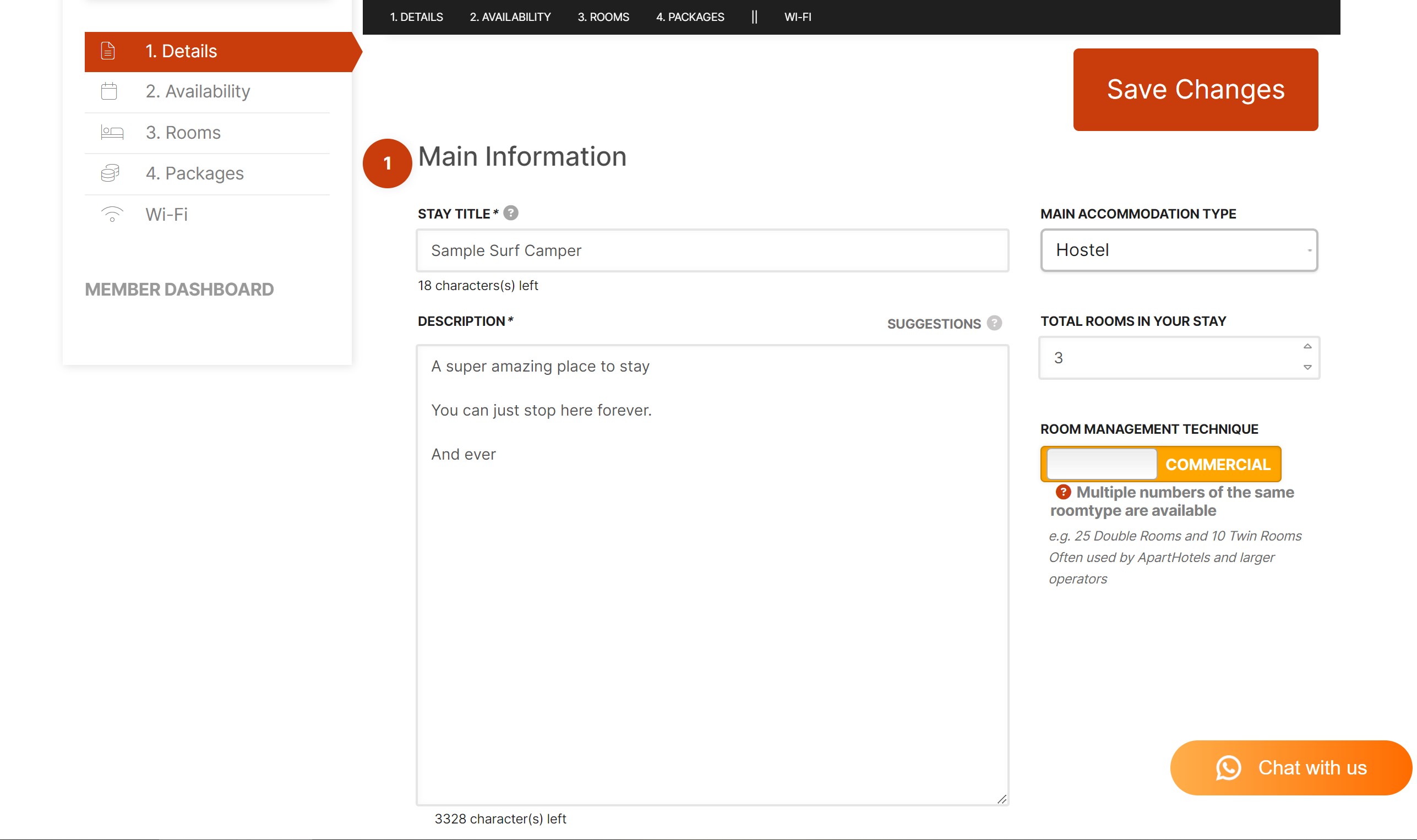 Ensure to scroll the Details page and add external and internal photos to display on your Listing, these picture will be a deciding factor for anyone wanting to book to be sure to add, location images, people enjoying facilities and other main features of your stays experience.