How to Find your iCal on Google Calendar
What is an iCal link?
iCal link is a special internet address (URL) that looks like this:
https://calendar.google.com/calendar/ical/af8c48aec1609787c296dd65b0b10302eb56f41a61529650587c8e4257469adb%40group.calendar.google.com/private-1fc8069a18ffb3b7608cc79098cd84c1/basic.ics
How to Find your iCal on Google Calendar
Each Google Calendar has 1-2 unique link addresses.
Public address, or
Secret address
If you don't want everyone to know your availability, then we suggest you use Secret Address.
The link is made up of the:
Where do I find it?
This unique link is found inside your Google Calendar Settings.
Follow the steps below to access the link in Google Calendar dashboard:
Open your Google Calendar in a browser https://calendar.google.com/
Go to Options alongside the Calendar listing on the left hand menu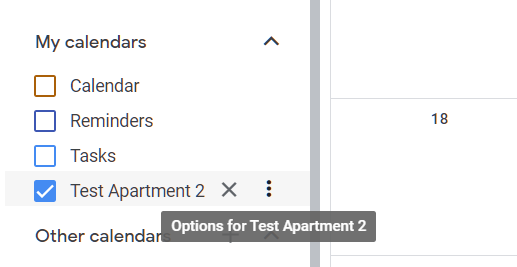 3. Choose Settings and Sharings
4. Scroll almost to the bottom to the Integrate Calender section
5. Choose the Secret address section
4. Click on the Copy Address icon

5. Click OK on he warning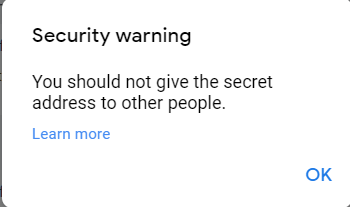 6. Paste the link in your secure storage and email to us at innovate@nomadstays.com
Where do I send it?
So simply
email it to innovate@nomadstays.com or WhatsApp the link to us
with the name of your room, you've listed with us
We will then test and insert the link into your account for you.
Related Articles